For 130 years, Ericsson has played a pivotal role in shaping how Australians interact and communicate.

To celebrate this milestone, Ericsson came to Archetype to create a brand campaign to showcase their technology leadership, remind partners of their unmatched technological contributions and renew their commitment to working together in the future.
Timed to launch with the first time Ericsson established its presence in Australia, the campaign consisted of print, digital, film and social - all linking back to the 130 years microsite and interactive timeline to showcase how Ericsson's cutting-edge technology has impacted Australian life and business.

The response to the campaign was enormous. Suddenly, all the telco industry could talk about was Ericsson. In just a few months, Ericsson earned 1,500 media mentions that resulted in 15.5 million impressions and 170K unique views to their 
microsite
.
15.5M impressions
131% increase in social engagement
1,500 media mentions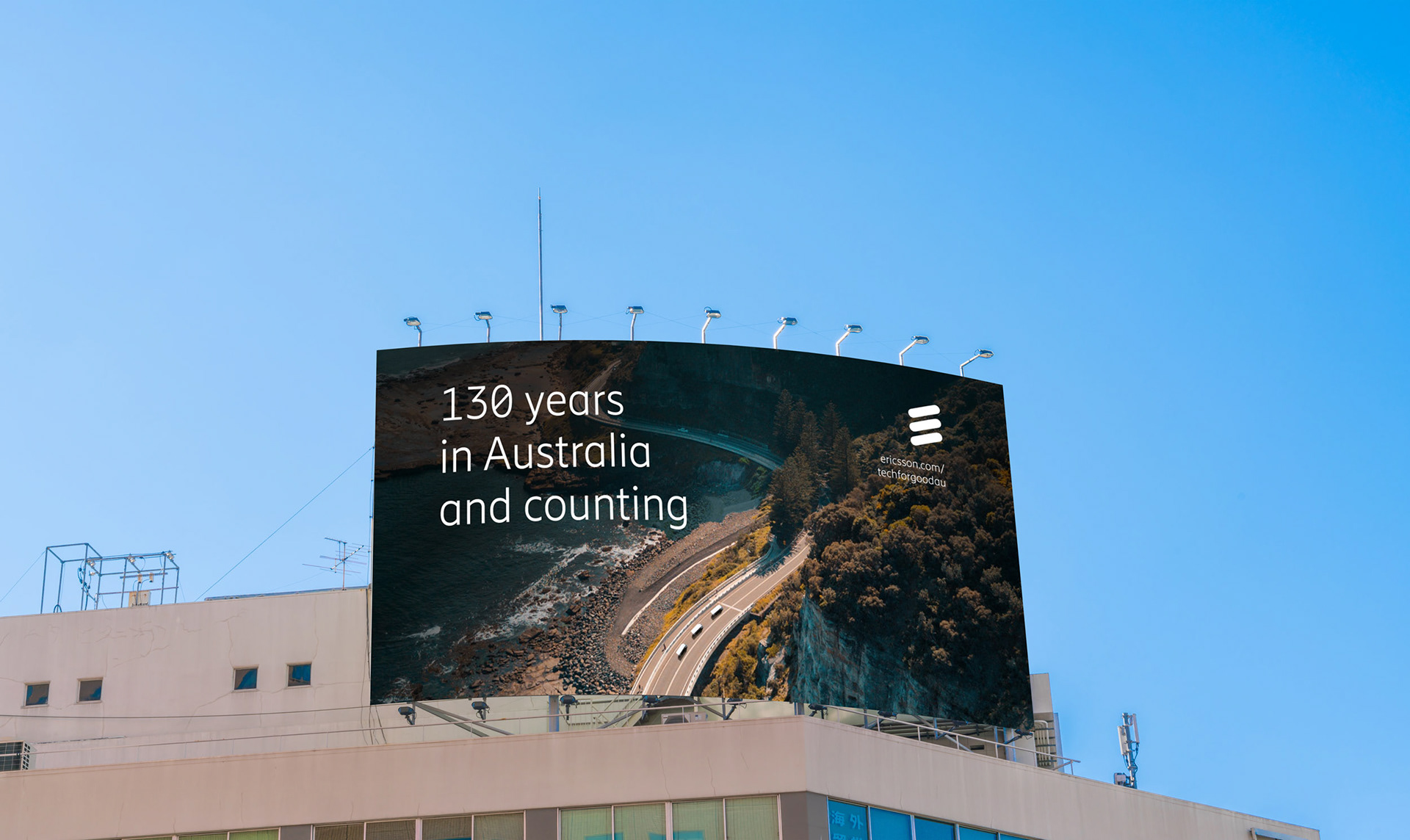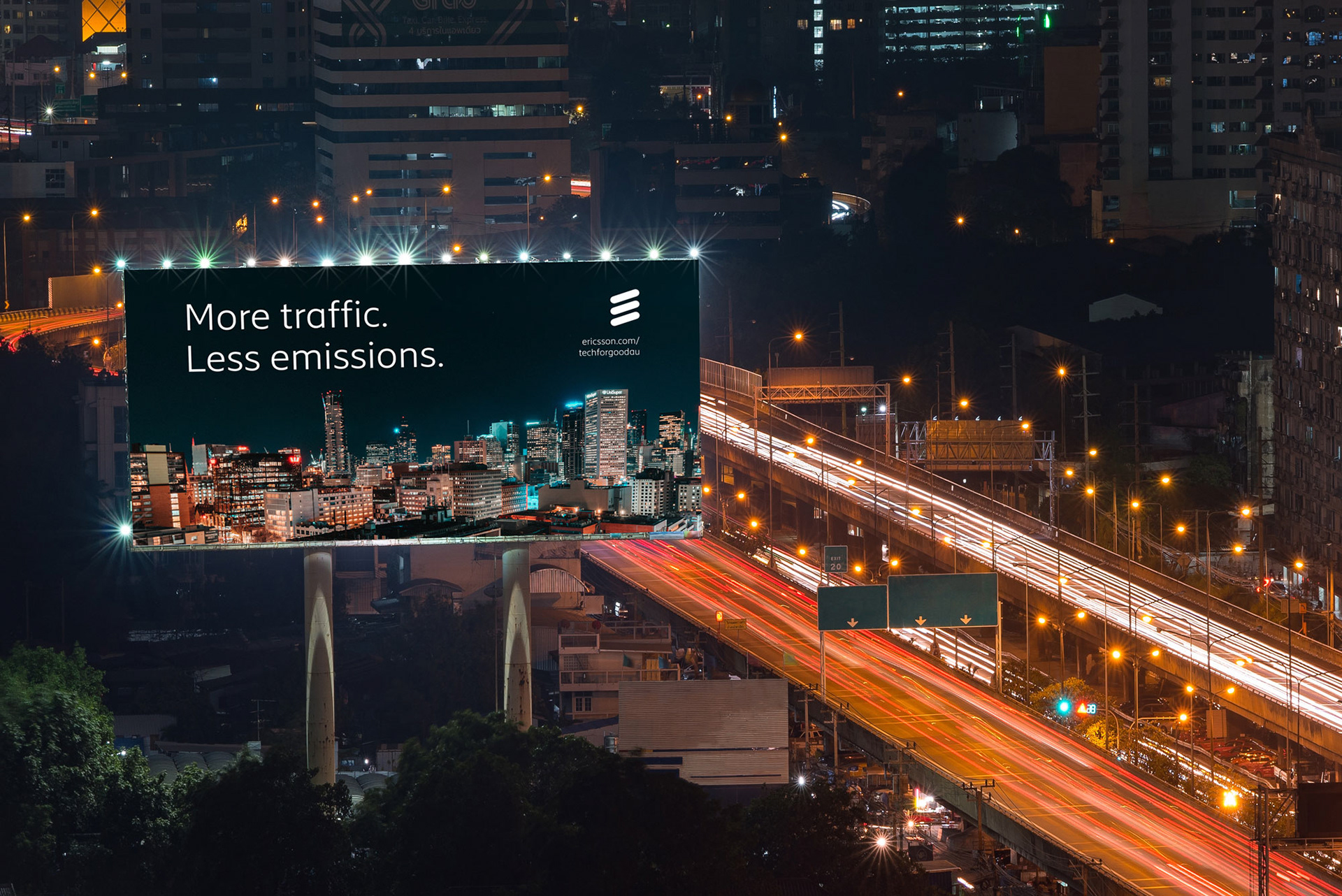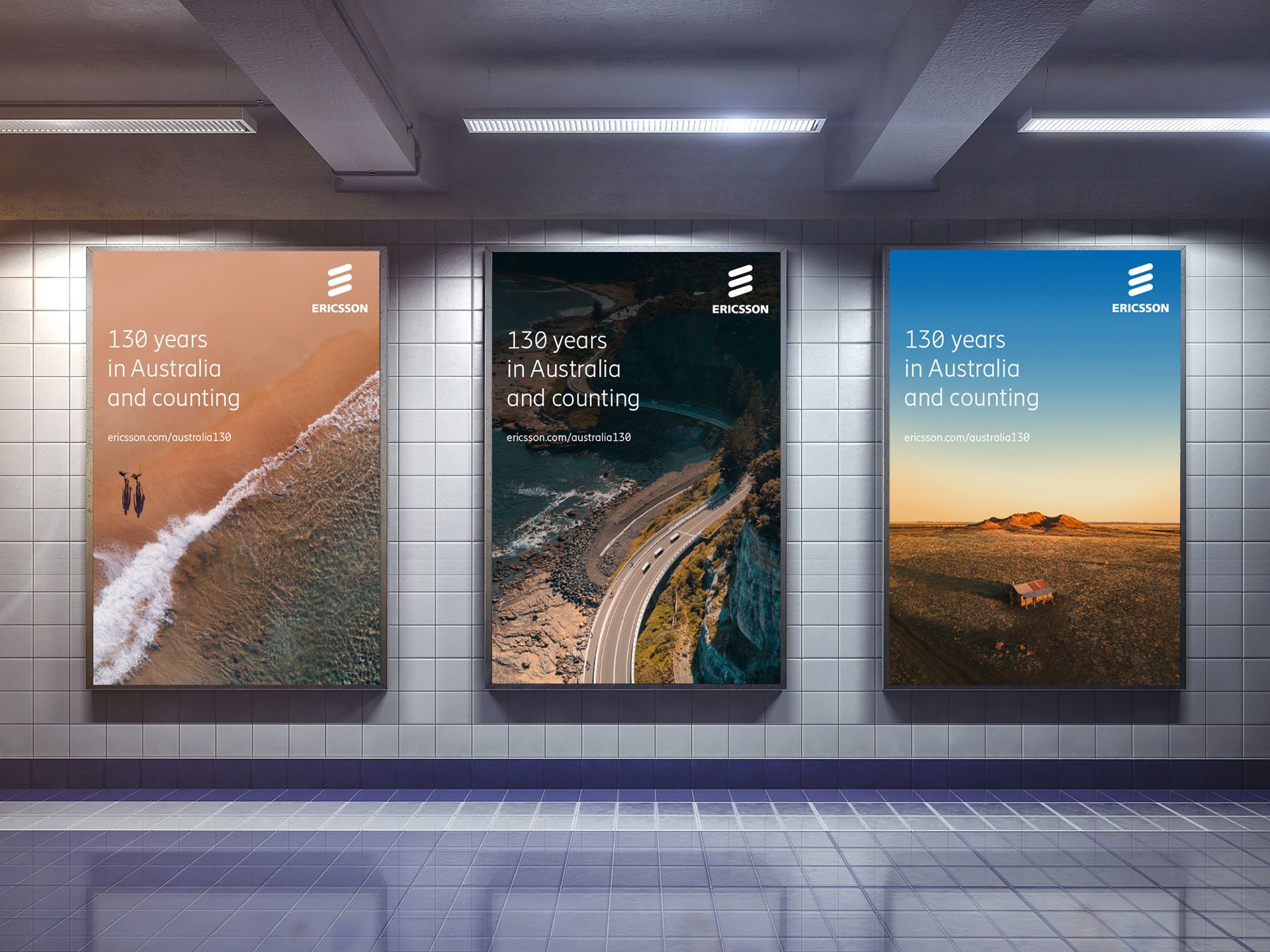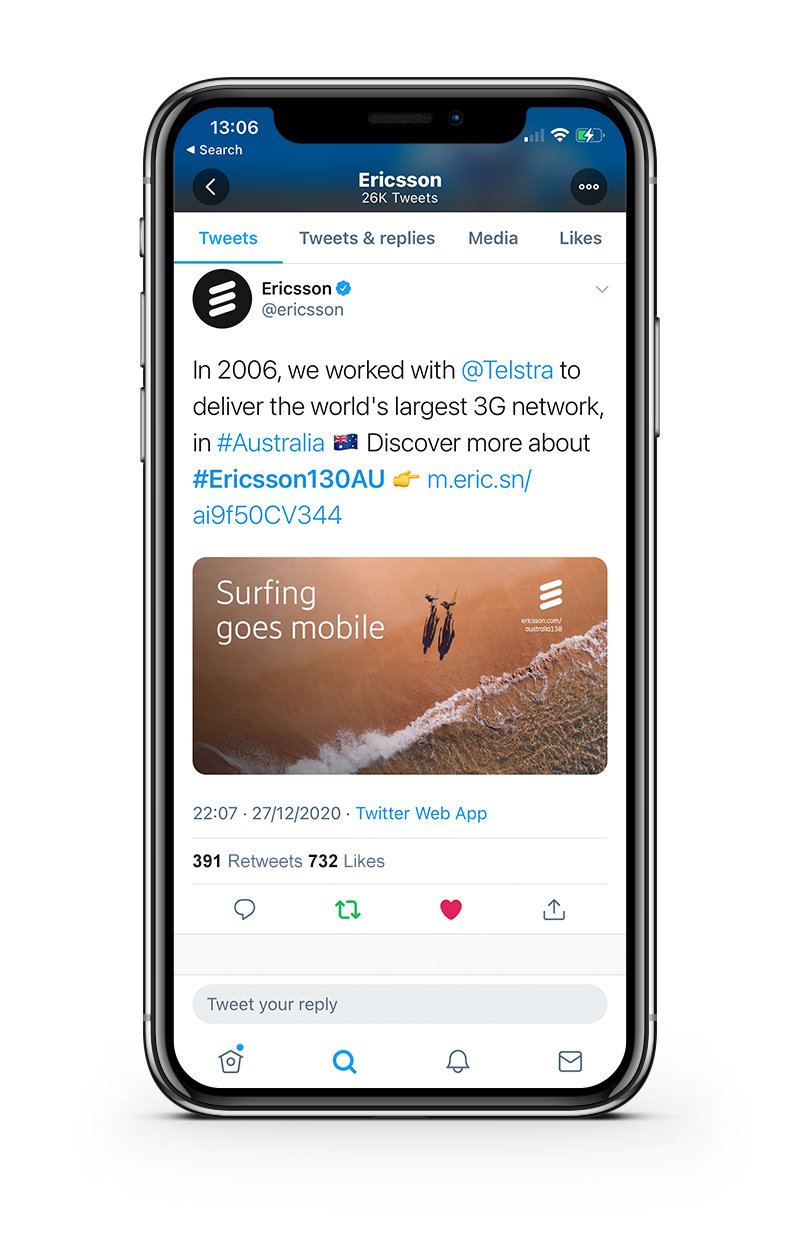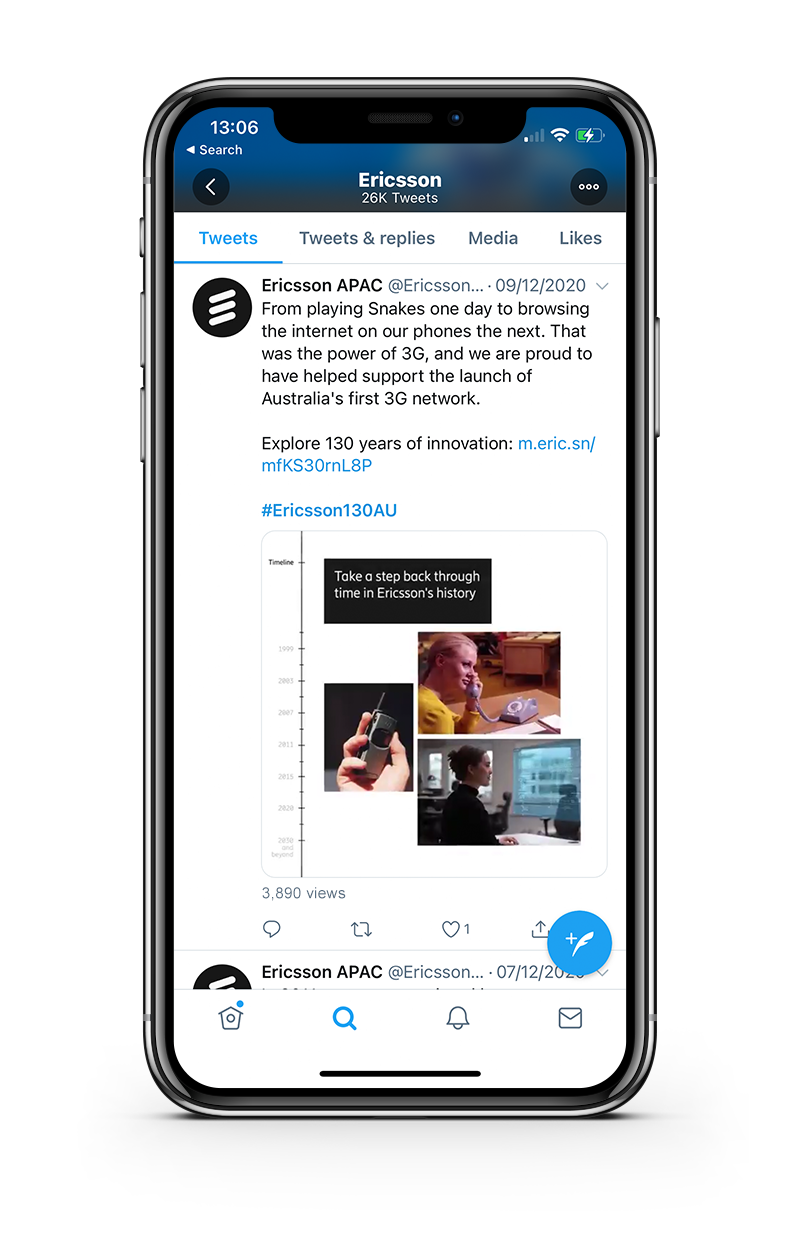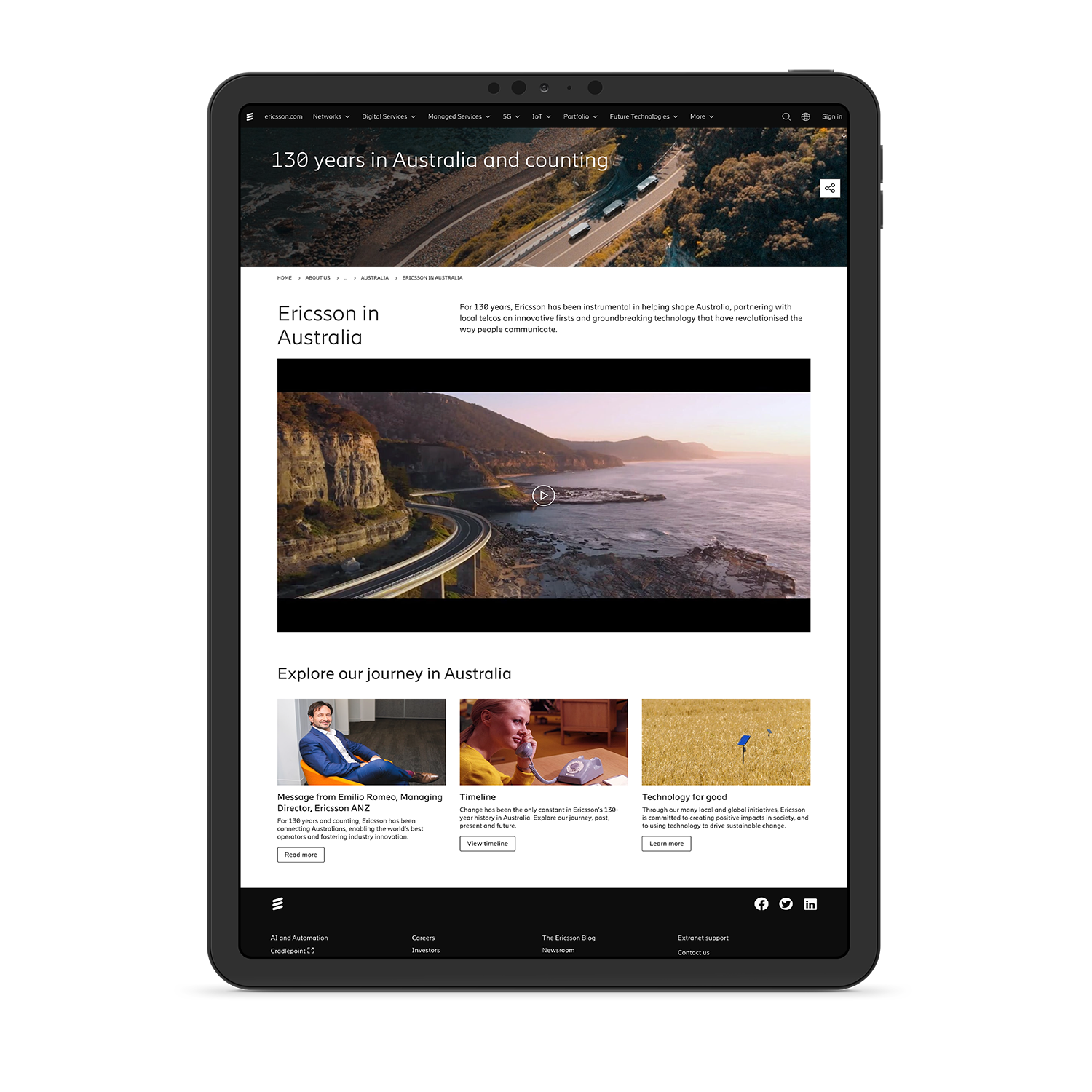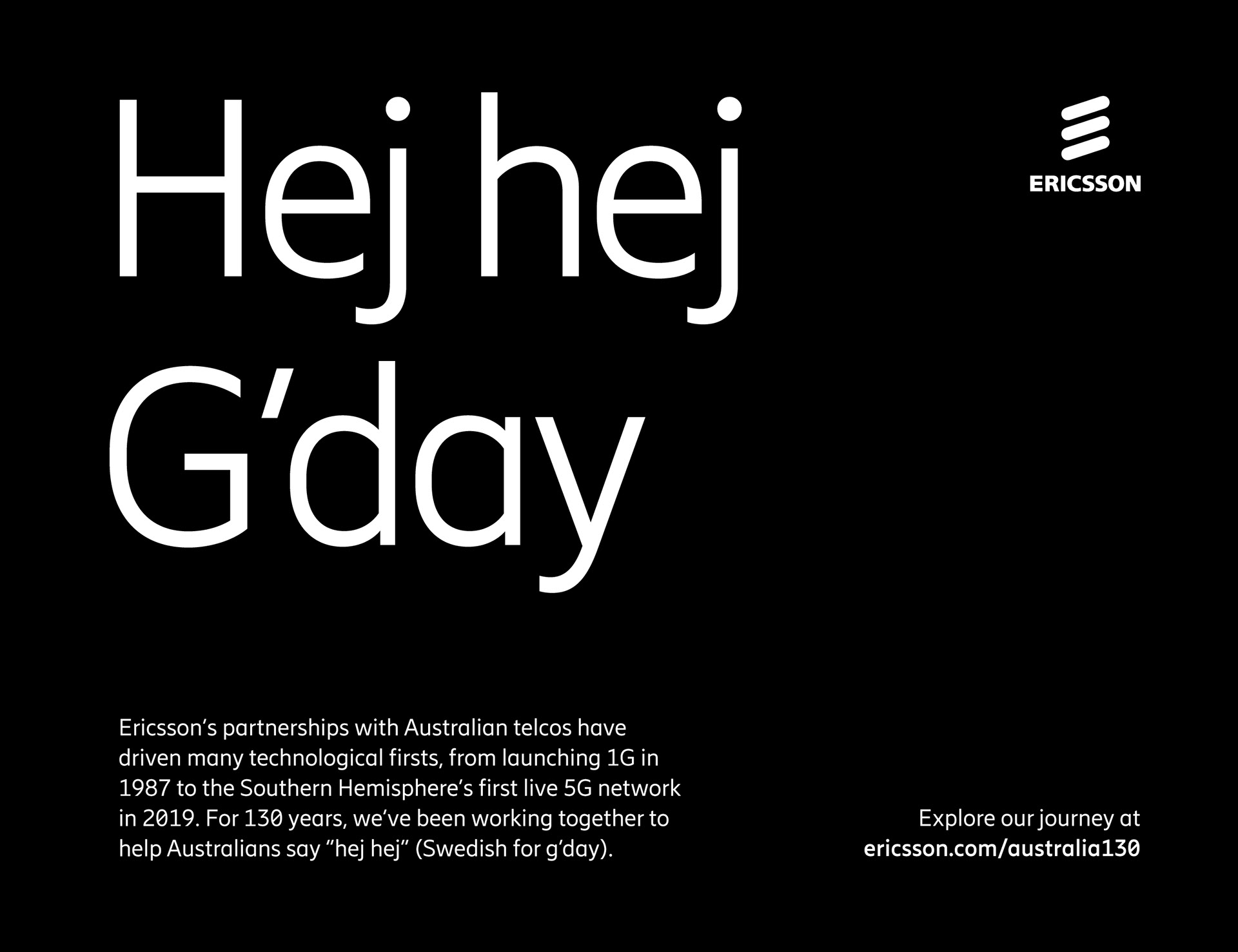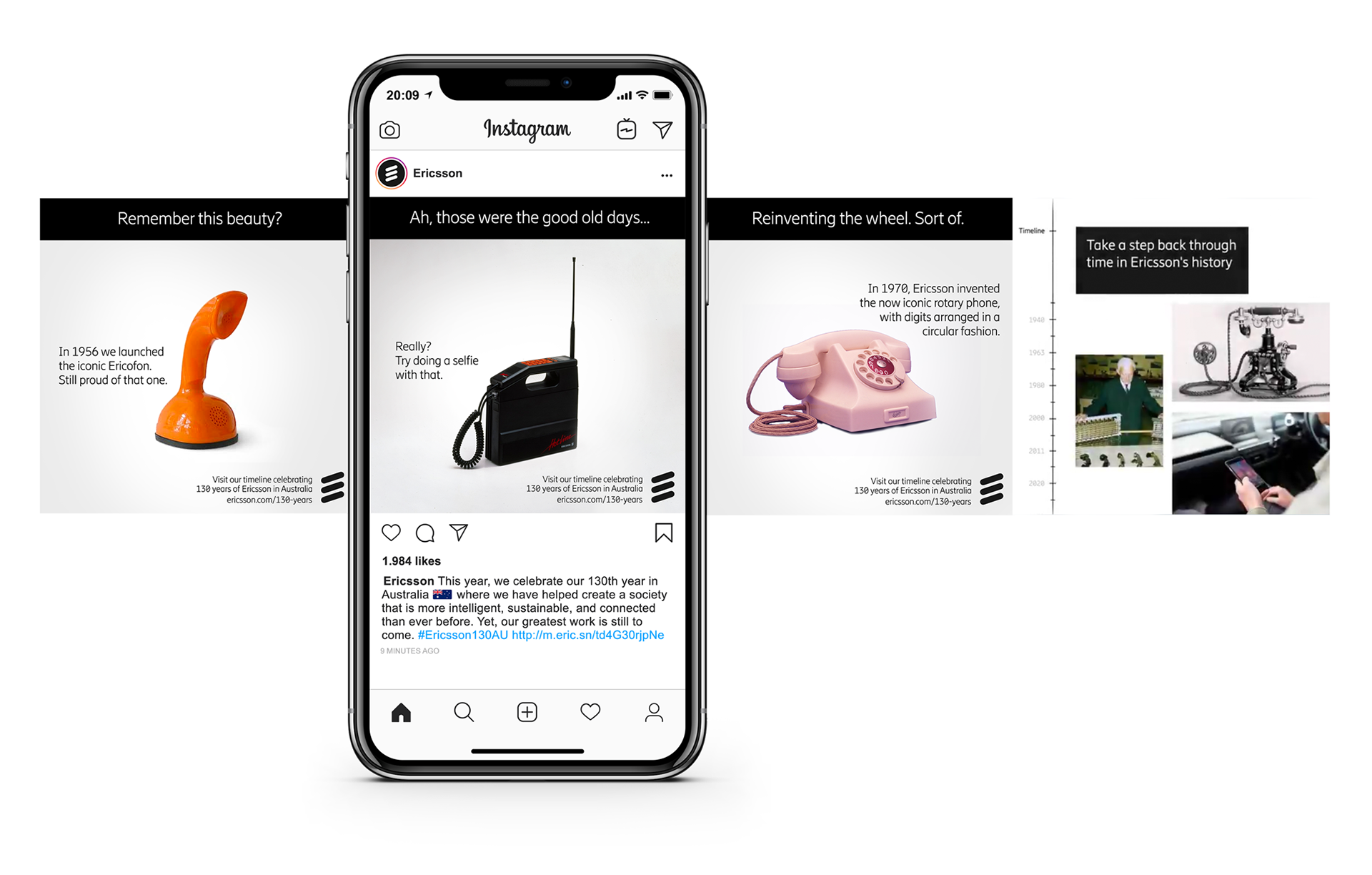 Client
Ericsson
Agency
Archetype
Art Director
Alastair McCarley