This work was part of an award-winning campaign 'When Coffee Met Baileys' - an 'Instagram soap opera' created to engage consumers and enlighten them to new ways to enjoy Baileys throughout the year, rather than just during the Christmas period. The campaign was Facebook's campaign of the month and generated over 2 million views on Instagram.

The beautifully shot mixture of Baileys and Coffee was shot at 1000 fps using a Phantom Flex camera by David Lund.
There's a fascinating behind-the-scenes video of the shoot here: http://www.davidlund.co.uk/blog/when-coffee-mets-baileys
Creative Director
Hermeti Balarin
London Coffee Festival
Baileys were a lead sponsor of the London Coffee Festival, held at the Truman Brewery on Brick Lane. The brief requured the designing of tasting menus, signage, invitations and social media advertising.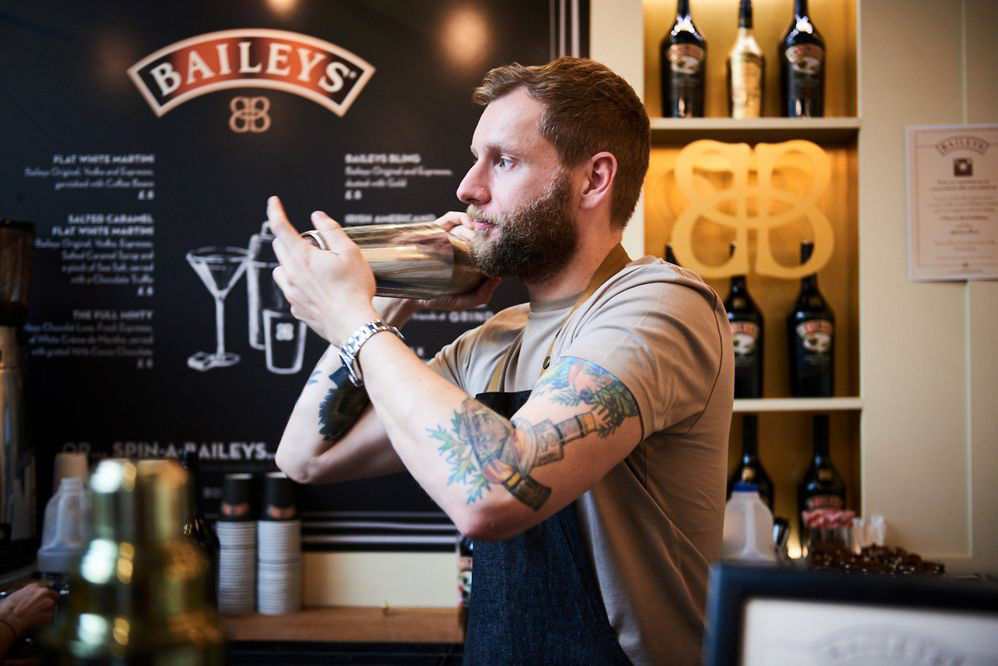 The 'Don't Mind If I Baileys' campaign tapped into 'life's most pleasurable moments' and aimed to inspire women to take the time to treat themselves.
The logo lock-up 'Don't Mind If I Baileys' had to be translated into over a dozen languages, and I was asked to create all the variations. What may seam straight-forward, was actually a complex and time-consuming process. This was to ensure the branding remain consistent with each locale, so organisation and precise typographic skills were essential.
An additional requirement was for these designs to then be incorporated into the a logo for the Chocolate Luxe Baileys flavour.
The campaign launched with five TVCs, digital advertising, partnerships, social media engagement and below the line content.